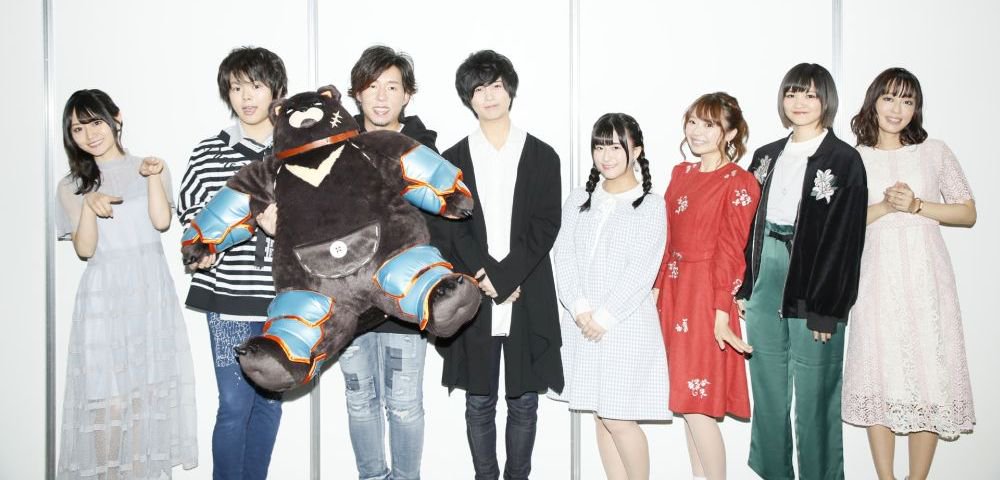 Date: 2019/3/24 @ 11:30am
Event: AnimeJapan 2019
Guests: Saito Soma, Ono Yuko, Hino Satoshi, Koichi Makoto, Takada Yuuki, Murase Ayumu, Ogura Yui, Hikasa Yoko
Event Report: https://www.animatetimes.com/news/details.php?id=1553481760
---
Since this was shortly following the anime's announcement, it began with the typical explanation of the original work, the story, and the characters.
The PV was unveiled for the first time, and the cast all crouched down so that the audience could see it clearly.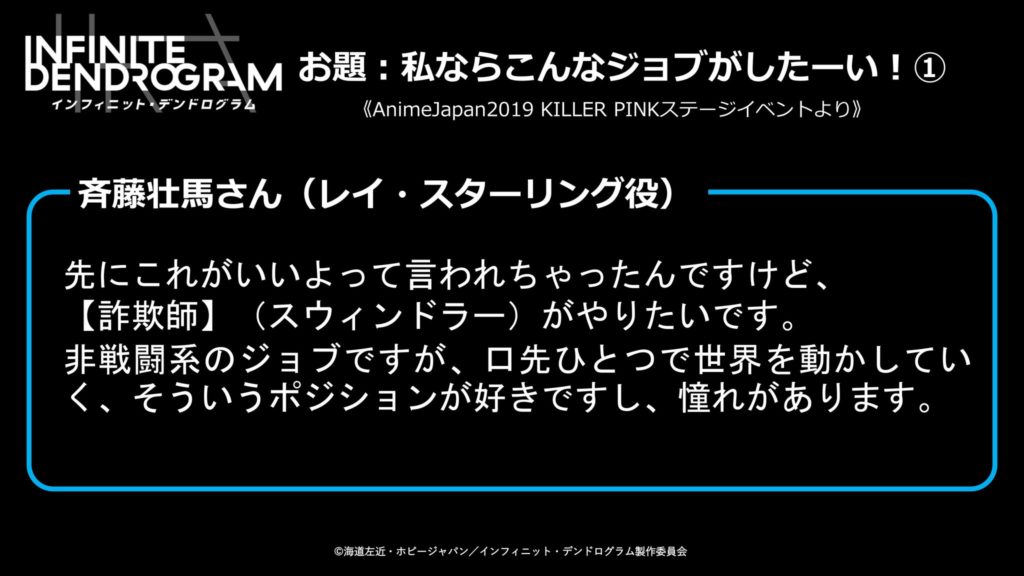 After that, they all talked about which Infinite Dendrogram job they'd want to have. Soma picked Swindler. It's a non-combat job, but he admires the ability to affect the world with words alone.