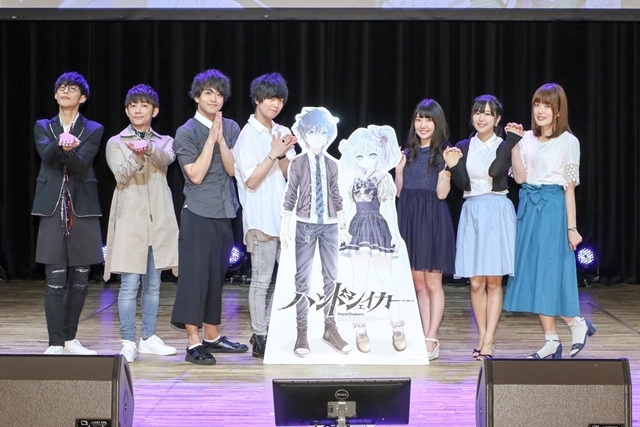 Date: 2017/7/9 @ 2:30pm, 6pm
Guests: Saito Soma, Morohoshi Sumire, Kayano Ai, Ishikawa Kaito, Kakuma Ai, OxT
Event Report: https://www.animatetimes.com/news/details.php?id=1502084677
---
Saito-san came on stage first, greeting the audience energetically. Following him was Morohoshi-san, Kayano-san, Ishikawa-san, and Kakuma-san. For everyone besides Saito-san, it was their first time at a Hand Shakers event.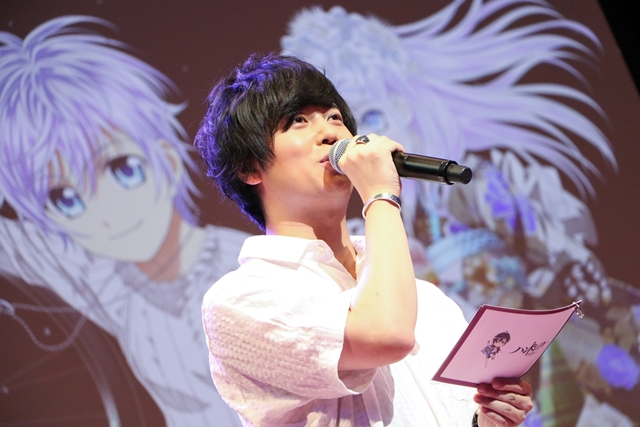 After they each introduced their characters, the Tazuna & Koyori's Room corner began, where the five of them discuss the given theme.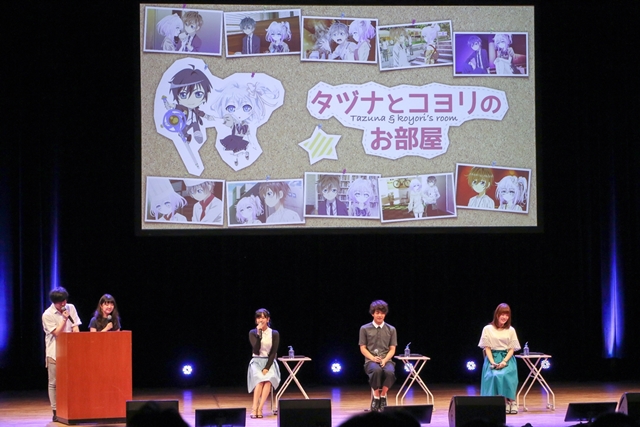 The first talk theme was "your co-actors' habits." It was revealed that Kayano-san's schedule conflicted with the recordings, so her lines were often recorded separately. She commented that today was the first time she was able to greet Morohoshi-san. Ishikawa-san said "You might find out each others' habits by the end of today's event!"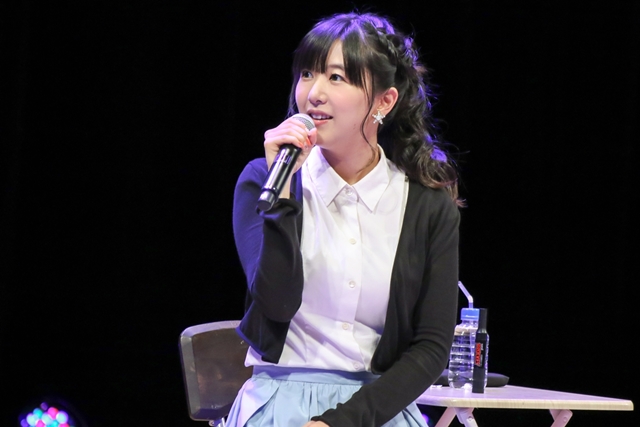 When Ishikawa-san was asked what his habit was, he gave a straight answer of "Whenever something happens, I go to Saito Soma for help." Saito-san retorted with an embarrassed "Don't ask me!"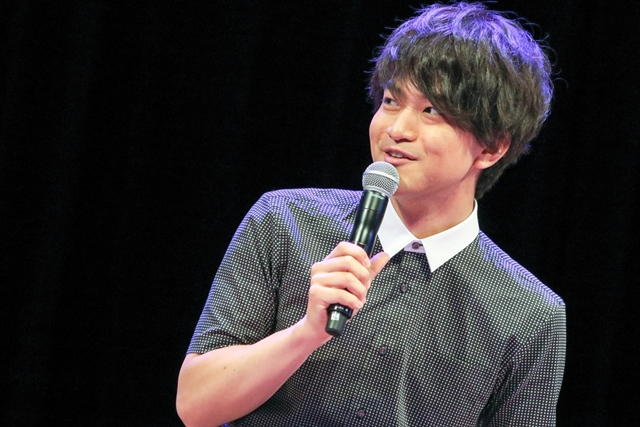 The next theme was "things you find yourself doing." Saito-san answered "going for walks," and Ishikawa-san retorted with "Ew, that's so plain…!" Apparently, Saito-san has a rule where he refuses to look at the GPS when he's taking a walk. "The other day, I walked for around three hours, and my legs were so sore I thought I was going to die. I took a taxi home."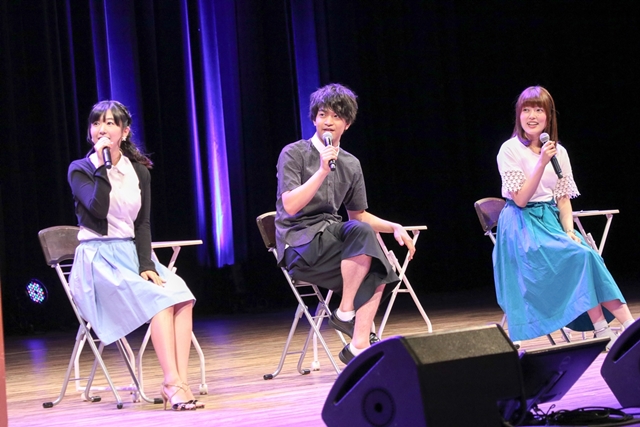 Kayano-san asked "What do you think about when you're walking?" and Saito-san's answer was "Nothing." Kayano-san spoke for the audience when she said "I shouldn't have asked…"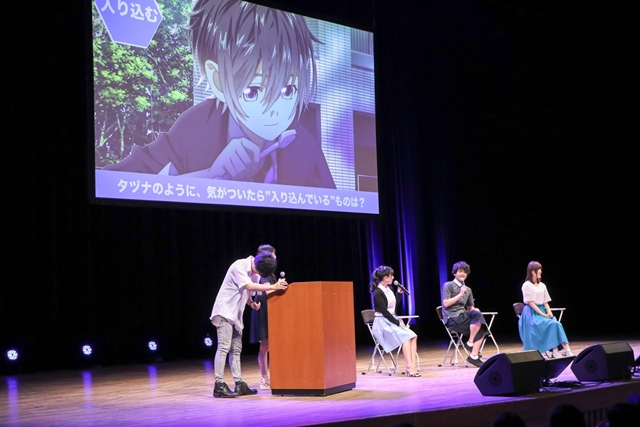 Ishikawa-san remarked, "Something I find myself doing… would have to be acting," and was met with voices of understanding. The corner ended on a clean note.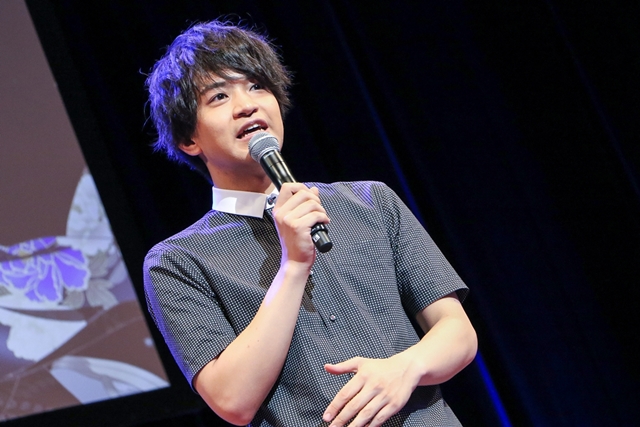 The next corner was Koyori-chan's Guardian Certification Exam. This one involved finding out which of the cast members understood Koyori-chan the most. For the given topic, the cast would predict what answer Morohoshi-san would give, and the winner would receive a certificate of recognition as Koyori-chan's guardian.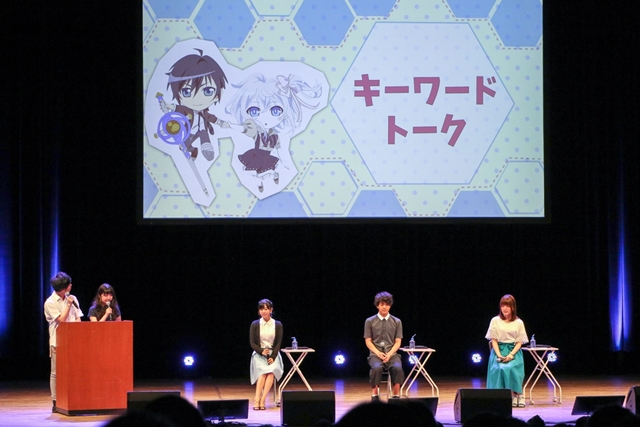 The topic was "What should Koyori learn next after cooking?" After the thinking time, Ishikawa-san's answer was "singing," because it's the next step in expressing one's feelings.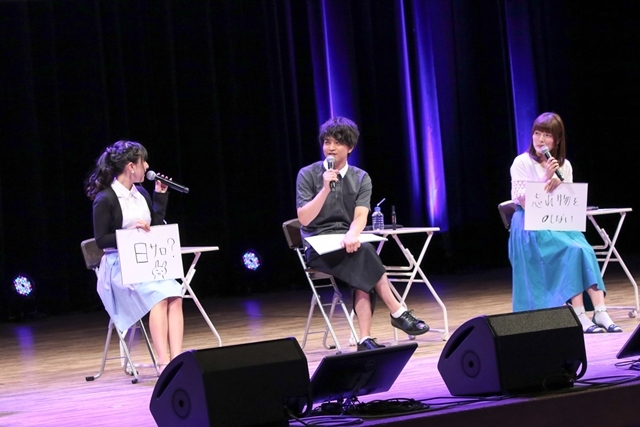 Next was Kayano-san's answer, "indoor tanning." Her reason was "Koyori-chan's skin is too pale, so she looks a bit unhealthy. I think it'd be better if she had a summer tan."
Saito-san's answer was "Brazilian (Portuguese)." It was so unexpected that Morohoshi-san burst out laughing.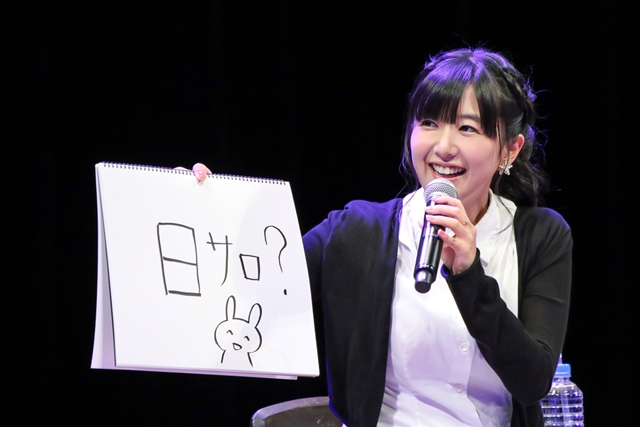 The answer to the question was Kayano-san's "indoor tanning." Even though they'd met for the first time today, Morohoshi-san and Kayano-san were in sync. Morohoshi-san was surprised that Kayano-san thought the same thing as her, and gave her a firm handshake, fitting for the series.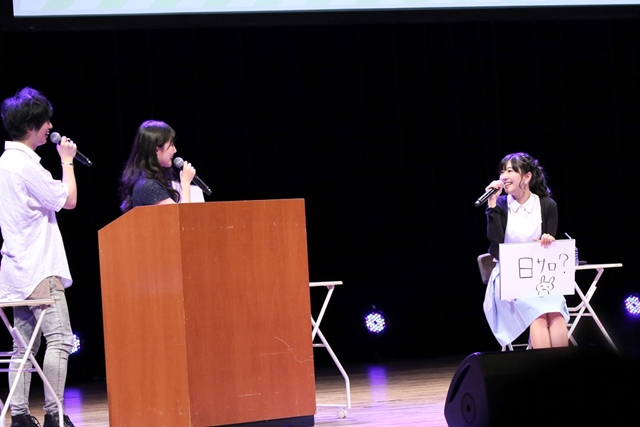 Naturally, Kayano-san was named Koyori-chan's guardian and received the certificate.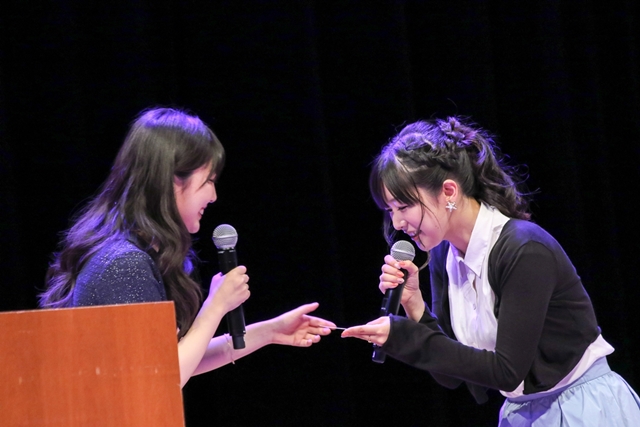 Next was a game corner emceed by Kakuma-san: Hand Shaker Battle! In Wako. Kakuma-san got the audience hyped up by saying "Please forget the peaceful time we've had so far! It's time to battle!"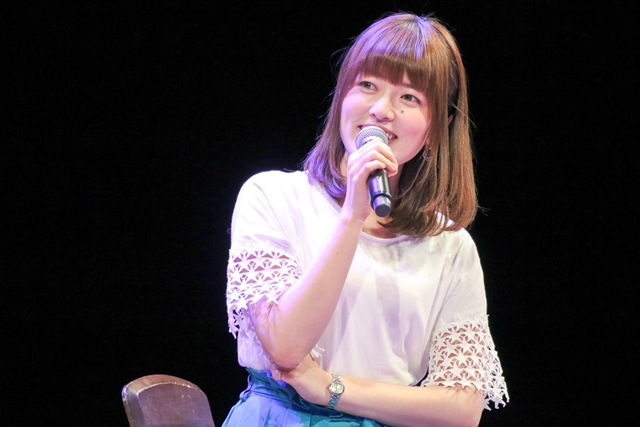 In this corner, the cast was split into two teams and faced each other in three challenges. The teams were:
Tazuna Team: Saito Soma, Ishikawa Kaito
Koyori Team: Morohoshi Sumire, Kayano Ai
After the teams were announced, Kakuma-san asked "What do you think about when you hear Hand Shakers?" and Ishikawa-san answered "Handshakes…?", to which Kakuma-san gave an enthusiastic "Yes!"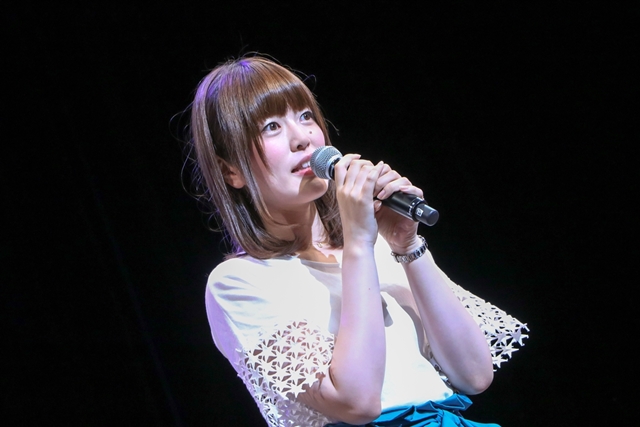 During the game, the team members would have their hands joined together with an elastic…! Saito-san and Ishikawa-san protested, but Kakuma-san forced them to obey.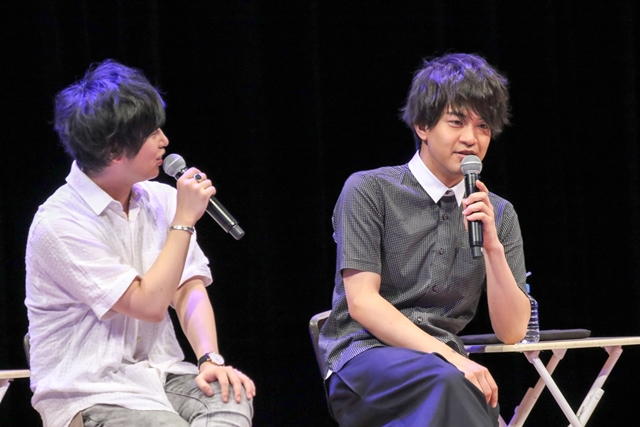 The first challenge was Hand Sensor! The cast members would place their hands on top of a box and "sense" what was inside. They were given a time limit where they could ask the audience questions, and guess based on the reactions. They weren't allowed to discuss among themselves and had to give their answers at the same time. The team would get 50 points for one person correct and 100 for both correct.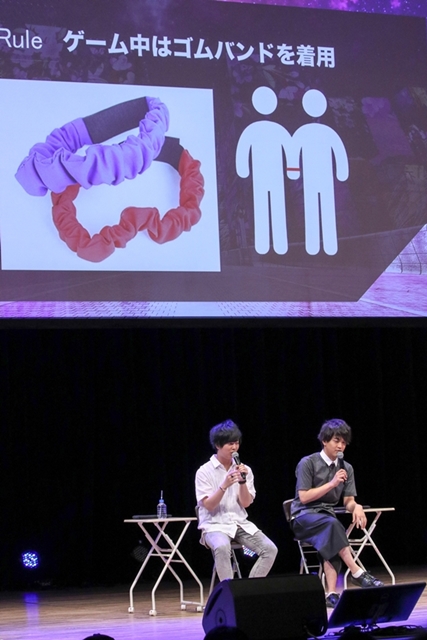 First up was the Tazuna team. The audience cheered as they tied their hands together. The subject they were given was "screwdriver."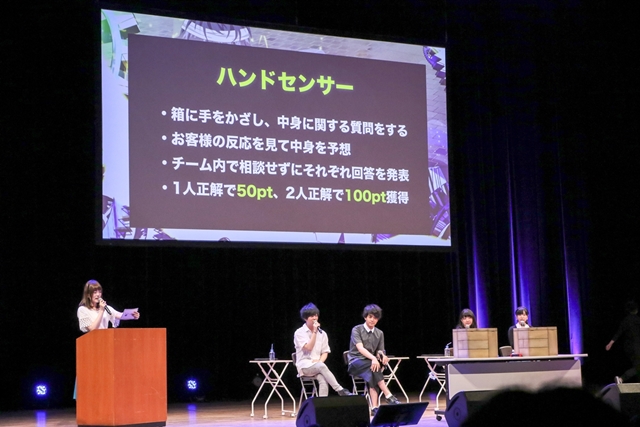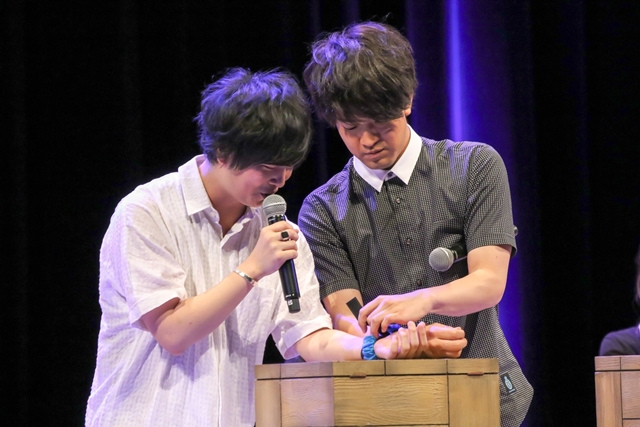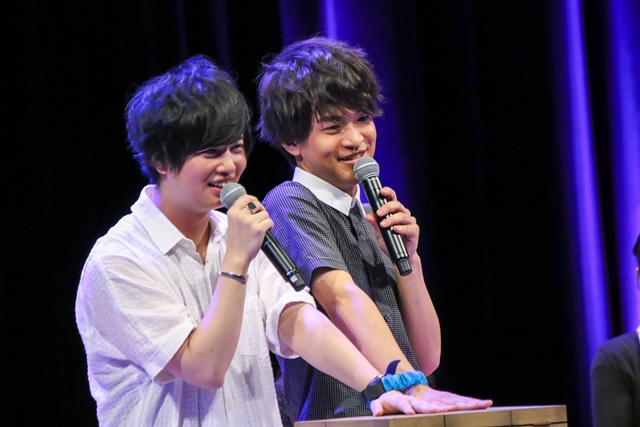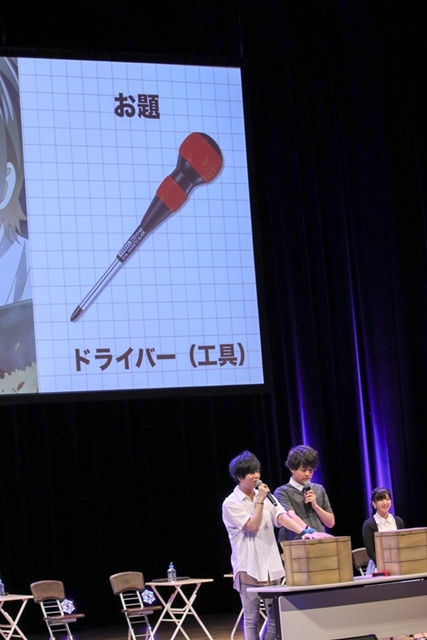 The pair asked various questions like "Is it food? Is it a machine? Is it round?" and the audience would clap for "yes" or shake their heads for "no." Ishikawa-san asked "Do you have any intention of helping me win…?" and there was a roar of applause.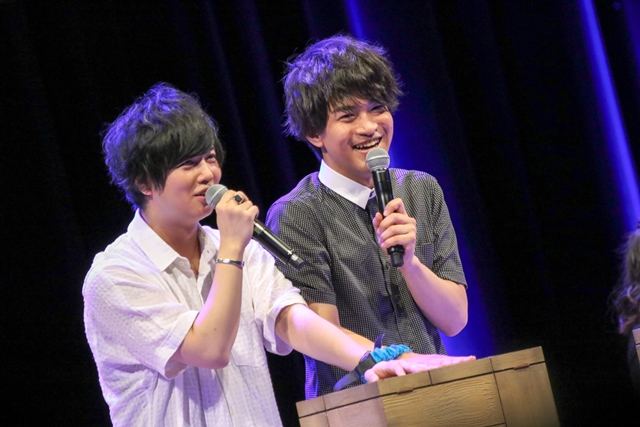 The final question was "Do you use it to fix machines?" Everyone was confident that they'd get it right, but Saito-san's answer was "spanner" and Ishikawa-san's answer was "wrench." They came close, but sadly not close enough.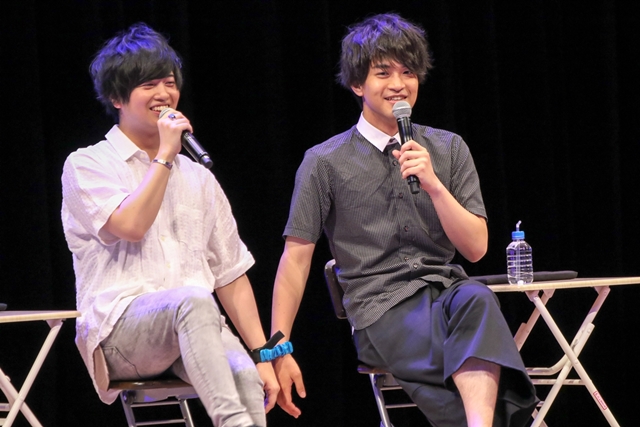 Next, the Koyori team's subject was "parfait." They narrowed down the questions faster than the Tazuna team, with questions like "Is it food? Is it sweet? Is it something I'd like?" After the question time, Morohoshi-san answered "parfait" and Kayano-san answered "ice cream." They didn't both get it right, but they secured 50 points.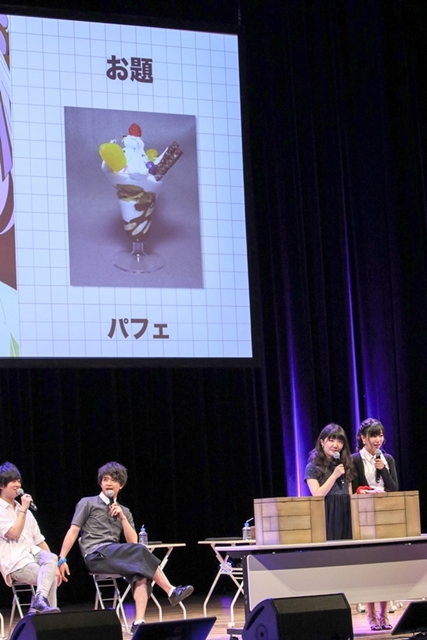 The next battle was Jumbo Runner. Each person would wear a jumbo hand glove and carry a giant takoyaki ball from one end of the stage to the other. The teams would go at the same time, and whichever got there first would gain 100 points.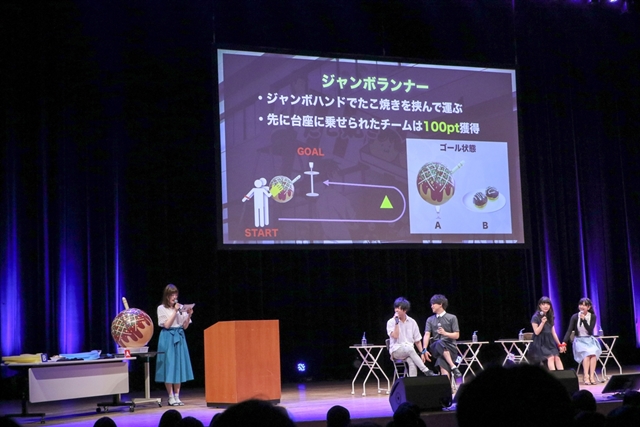 The Tazuna team was eager to make up for their previous loss, but were given a handicap requiring them to tie their feet together too. Saito-san reluctantly went to do it, but had a hard time managing it. Ishikawa-san retorted "Why are you so clumsy?!" without hesitation. The audience cheered again at this rare sight of the two.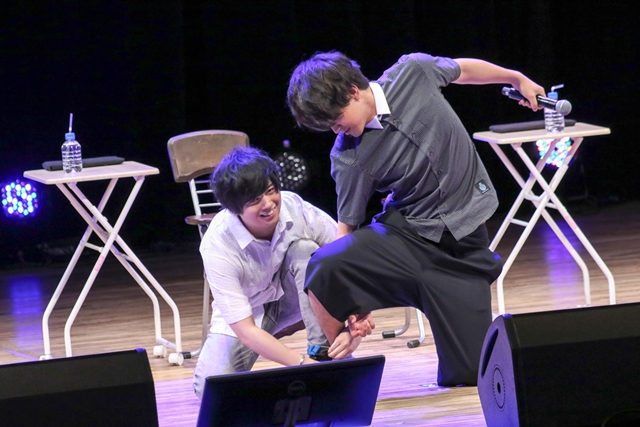 When the race began, the Tazuna team got the head start. Just when you thought they'd reach the goal first, they had a fall! During this predictable state of affairs, the Koyori team won yet again.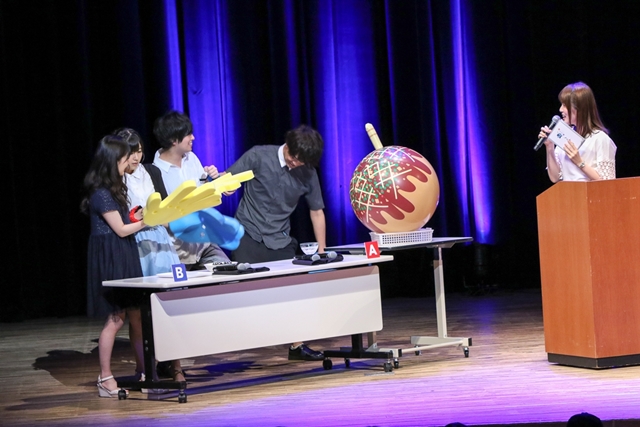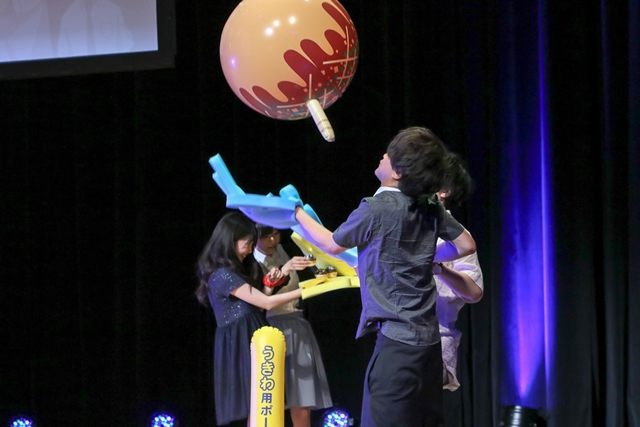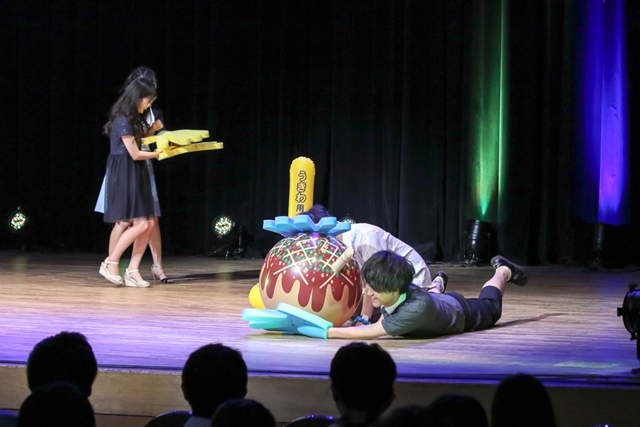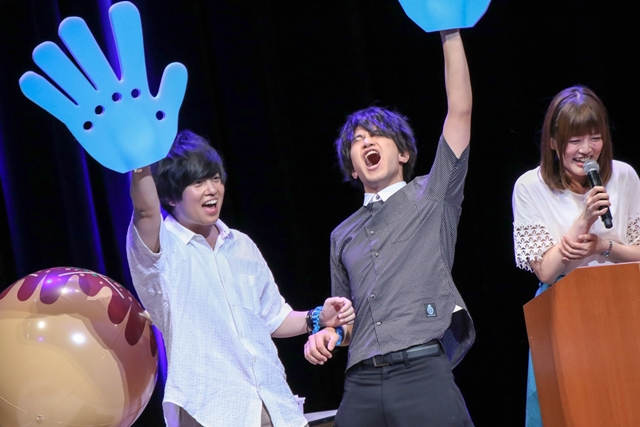 The final match was Step Shaker. Each team was given three shakers with pedometers attached. They were given one minute to shake them all at the same time, and the resulting numbers would convert directly into points.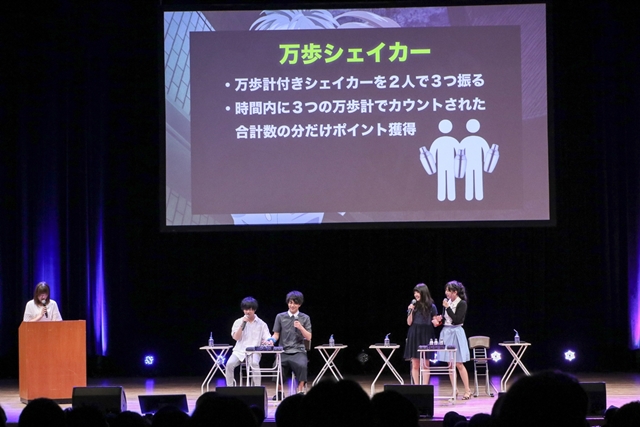 The Tazuna team made an intense display of their shaking, and for some reason you could hear their feet stomping. They used their entire bodies to shake the pedometers, while the Koyori team simply shook the pedometers smartly. Their strategy worked and they won, making them three for three.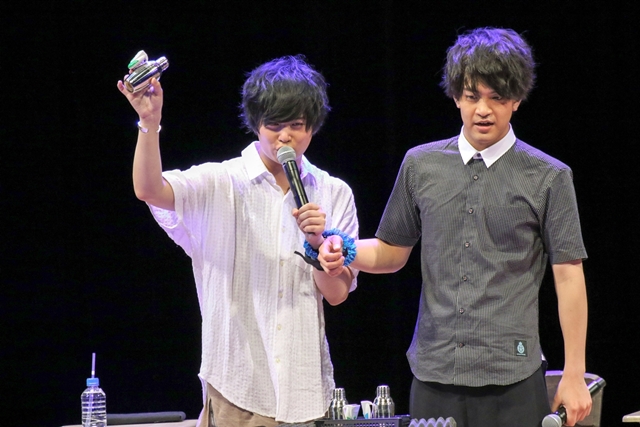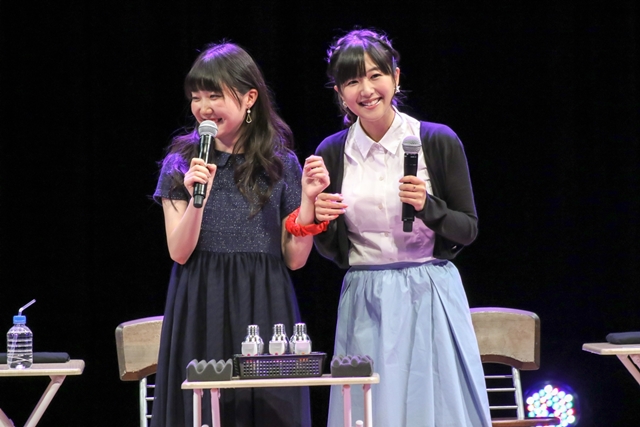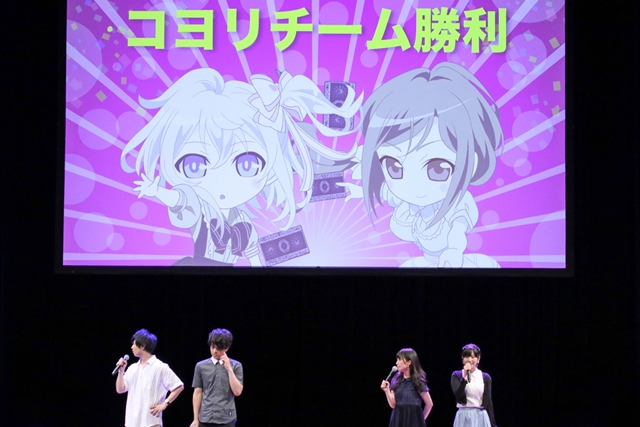 After the battle, Saito-san and Ishikawa-san were drenched with sweat. Ishikawa-san seemed frustrated, saying "We're sweating this much from all the effort we put in, and look where we ended up. Why did we shake the pedometers like that…"
Kayano-san was happy, saying "That was fun! It doesn't feel like this is my first time meeting Morohoshi-san. The guardian certification must've been effective!"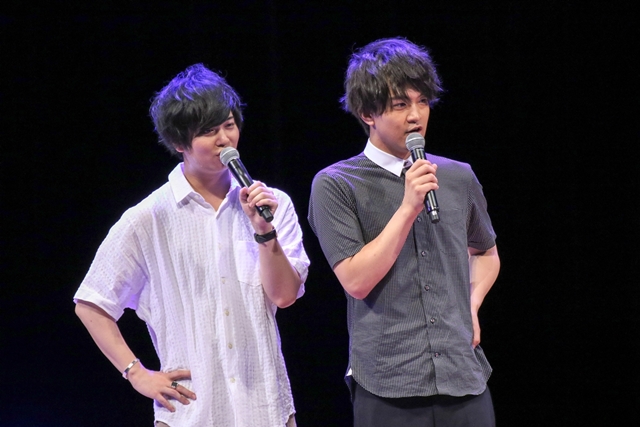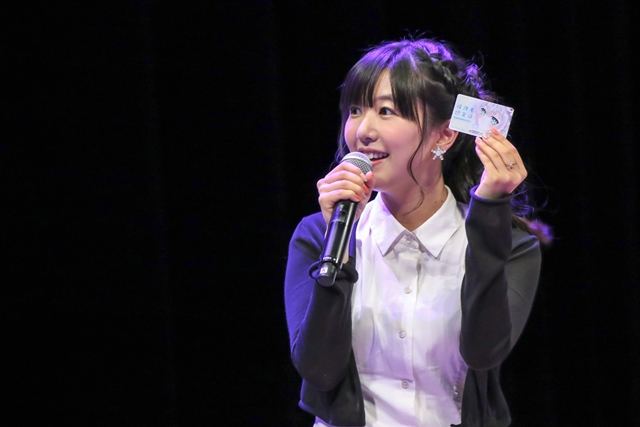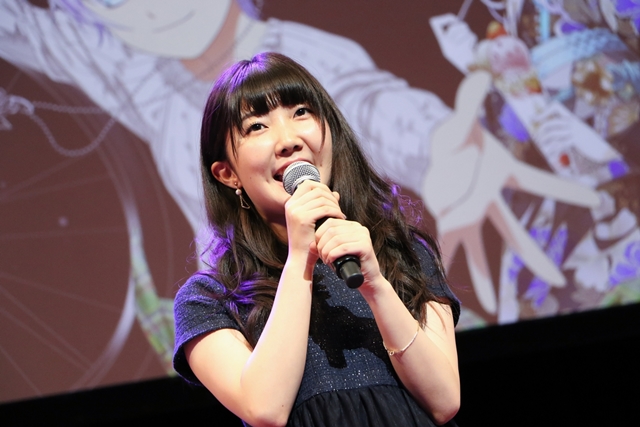 After the game corner was the Hand Shakers Original Recitation Drama. It was a completely original story taking place after the events of the TV series. Ishikawa-san lamented having to do a recitation while out of breath, but performed perfectly when the drama began.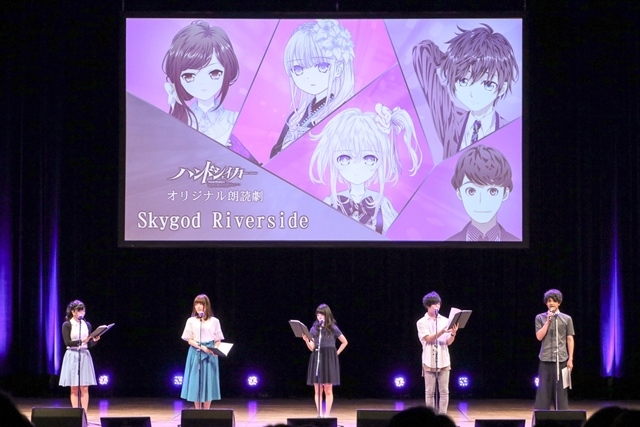 The story "Skygod Riverside" was about Tazuna and Koyori going to a summer festival. Koyori got lost in the crowd, a development resembling Episode 5 of the series. The two run into other characters as they look for each other.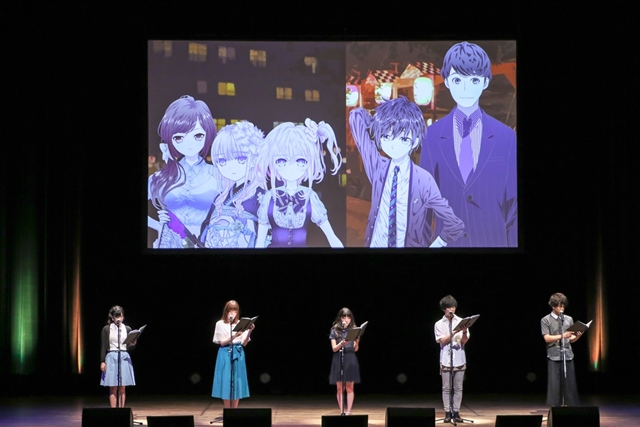 The drama was a treat for fans, including things that weren't in the TV series like a conversation between Koyori and Mayumi. What was most memorable was a scene where Mayumi gropes Riri's chest. Kakuma-san tugged her script up and down as she acted, and Kayano-san shrieked in time to the movements.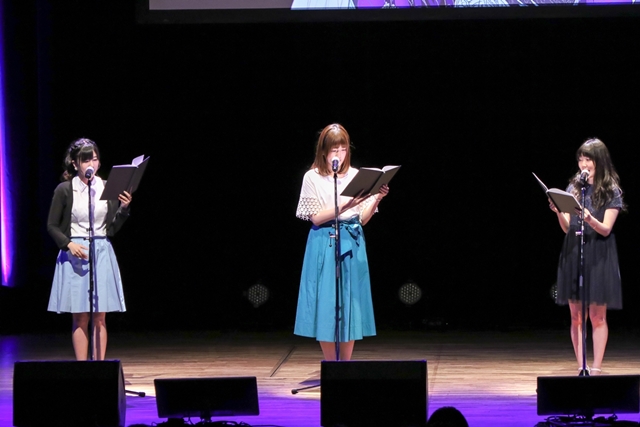 There was also a scene where Morohoshi-san and Kakuma-san said their lines in Makihara and Nagaoka's tone of voices respectively, sending the audience into bouts of laughter.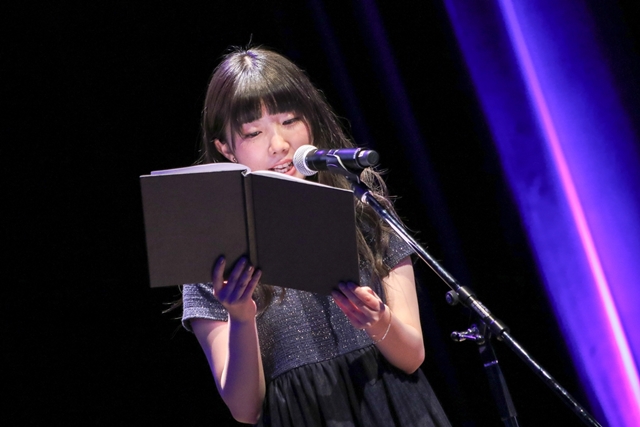 Lastly, the cast members and the audience concluded the story together with an "Osaka clap" to fit the series' setting. Ishikawa-san gave simple instructions, and it was a success.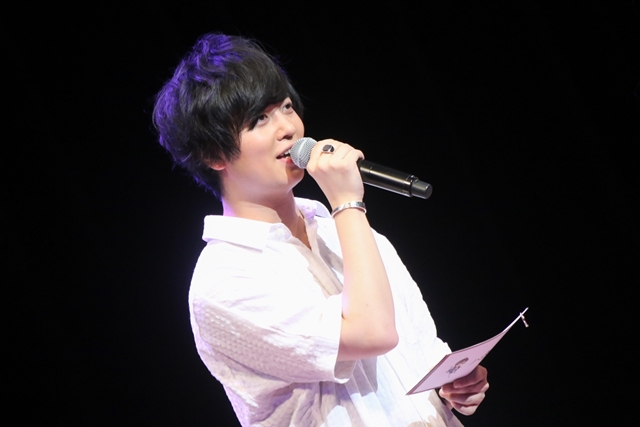 For the live performance corner, OxT's Oishi Masayoshi and [email protected] came on stage. When the music began, the audience stood up and waved their penlights. A guitar battle broke out in the middle of the opening theme, driving the audience wild.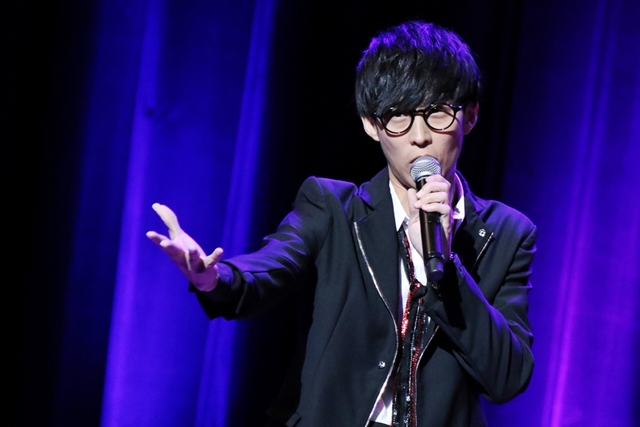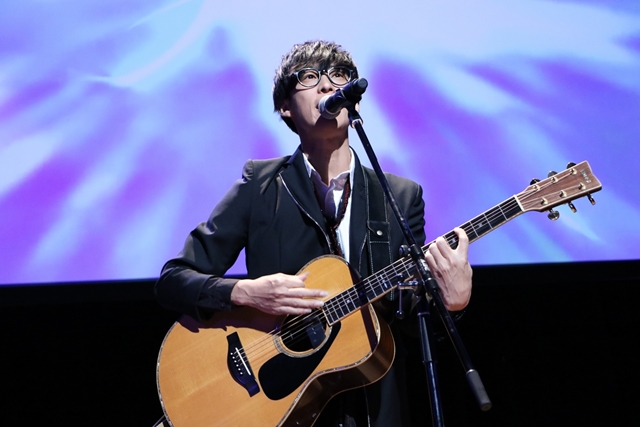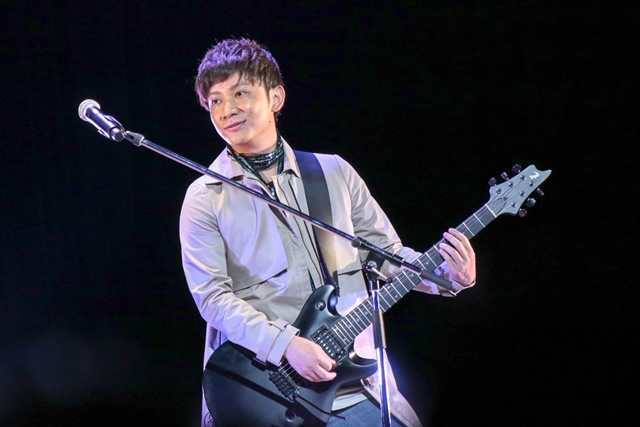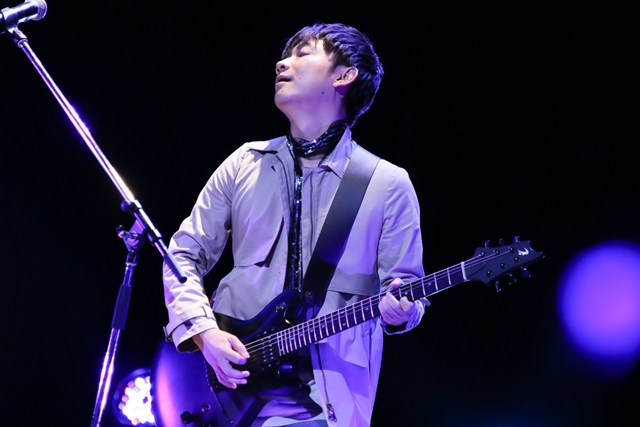 Finally, the voice actors came back on stage. A stage play adaptation of the series was announced too.
Ishikawa-san: "This series is about partners, so we can't say it's over when our partners aren't here. For me it'd be Uesaka Sumire-san, but I want to have an event with everyone together. Please continue to support the series."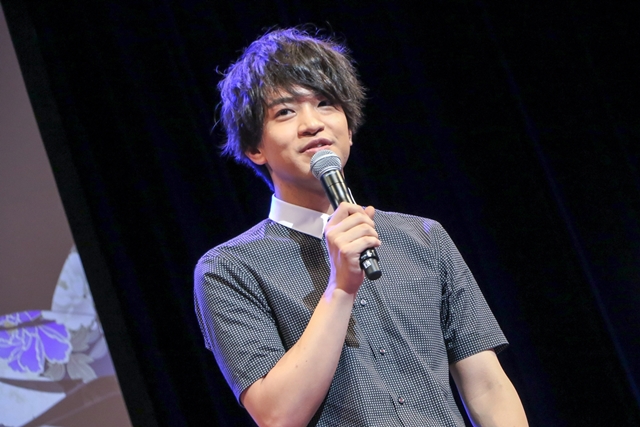 Kayano-san: "I want to talk with all of the Hand Shakers next time. It'd also be fun to sing my character song duet with Masaru (CV: Murase Ayumu)!"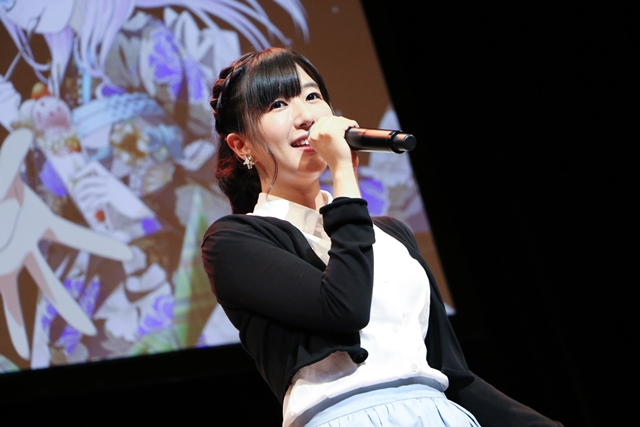 Saito-san: "I'm dying to come on stage as a team again! Thank you for today!"