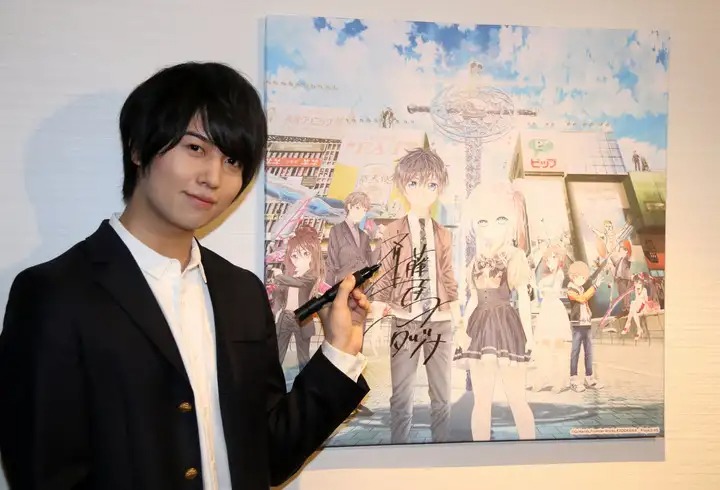 Date: 2017/1/17
Guest: Saito Soma
Event Reports Sourced: https://www.animatetimes.com/news/details.php?id=1484812288 https://mantan-web.jp/article/20170117dog00m200018000c.html
※This was a private event with Soma going over the concept room.
---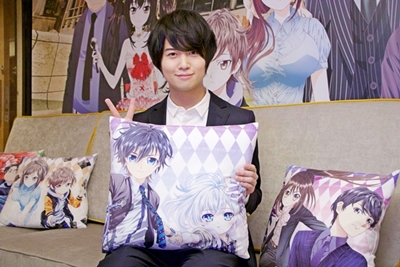 The concept room had 18 life-sized/chibi designs of the characters, items decorating the whole room, original goods, and an original drink. It also had an exclusive Tazuna welcome voice.
At the debut event, Soma was moved, saying "I've never been to such a luxurious room before! There's so much work put into it, and you can see the Sky Tree from the window." He also commented that the living room area represents the normal world, while the bedroom area represents Ziggurat.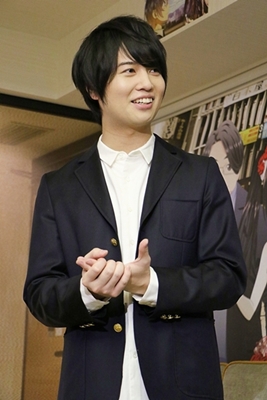 As for the exclusive welcome voice, he said "It was my first time being welcomed by a character I voiced myself, so it feels strange *laughs*. But I recorded it with sincerity." "You can see Tazuna-kun's considerateness as well as his cute side. It's embarrassing to say this myself, but I hope you'll enjoy it."
To commemorate the concept room, Soma autographed the fabric panel in the living room area. There are actually two other "secret" Soma autographs hidden elsewhere in the room.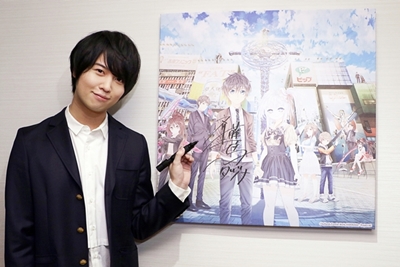 According to Soma, one of these secret autographs is located somewhere that he associates with Osaka, albeit based on his shallow knowledge of the city. The other is written on the character that made his heart race the most during the show.
He also talked about the show itself and the recording sessions. He said "When I saw the visuals for Tazuna, I thought he was going to be a cute type, but he was more proactive, confident, and lively than I expected. In the shouting scenes, I prioritize conveying his feelings directly rather than trying to sound cool." When asked about what he has in common with Tazuna, he said "I think boys can likely relate to how he gets absorbed in tinkering with machines, ignoring everything around him. I like reading, and there were times when I'd start reading a book, and before I knew it, it'd be closing time for the library or cafe. Or I'd go for a walk and start reading a book in the park during the day, and then the sun starts setting… I think we resemble each other that way."
"In this show, there are other pairs besides Tazuna-kun and Koyori-chan who have various different abilities, and their battles and emotions will be depicted in Episode 2 and beyond. Please look forward to them."