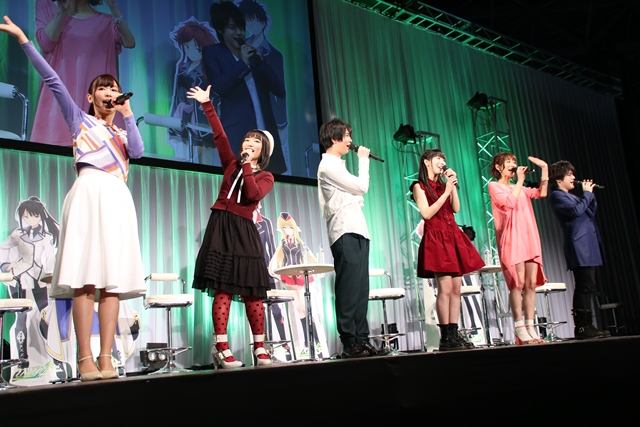 Date: 2016/3/26 @ 7:15pm
Event: AnimeJapan 2016
Guests: Saito Soma, Ishikawa Yui, Yuki Aoi, Fukuhara Ayaka, Uchida Yuma, Anzai Chika, Sagara Sou (author), Tachibana Koshi (author), Watari Wataru (author)
Event Reports Sourced: https://www.animatetimes.com/news/details.php?id=1460480554 https://www.excite.co.jp/news/article/Animeanime_27692/
---
First, the cast members were called on stage and the first PV was played. Soma read out the story synopsis, and the authors were called on stage next.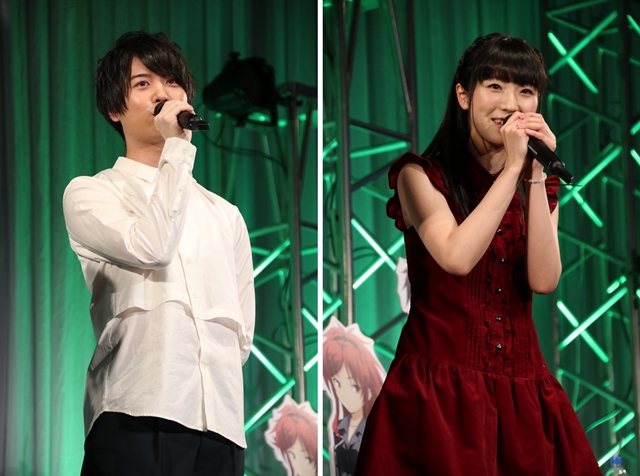 Next, each group of characters was introduced, with their respective commercials played.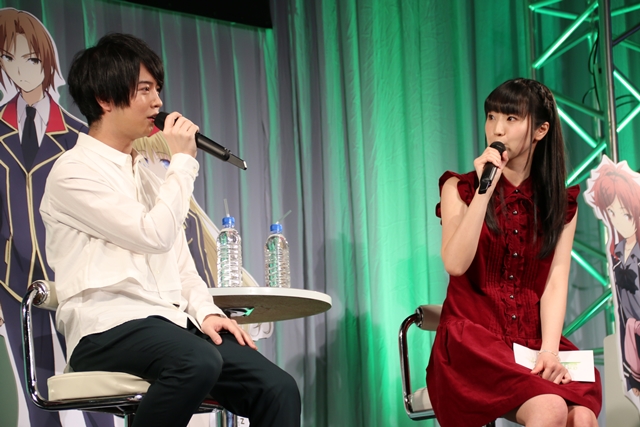 An interesting part of the Tokyo camp's talk was how Suzaku Ichiya (CV: Saito Soma) looks down on the incompetent, and he hates Chigusa Kasumi (CV: Uchida Yuma) whose quote in the PV was "I'm only here because of my younger sister's influence." The fact that he "hates" Kasumi rather than just looking down on him may imply that he has a special awareness of him. Perhaps Kasumi has something that forces Ichiya to hate him. (When Soma started talking about how his character hates Yuma's, Yuma stood up in protest.)
Also, Canaria's "World" (special ability) strengthens her abilities by singing, so… we might get to hear her singing?! Look forward to the character songs.
Sagara-sensei's comments on how he'd like Soma and Yuishi to voice Ichiya and Canaria were displayed. They referenced other works, such as a certain "Prism King" show that both Soma and Yuma were in, that was airing at the time of the event.
Next was the Kanagawa team, with the two voice actresses meeting each other for the first time. Their characters were introduced and commentary was given by the corresponding author, Tachibana-sensei.
Lastly was the Chiba team, following the same format as the others.
After the character discussions, the authors departed from the stage and a major announcement was made: the theme songs would be performed by LiSA, ClariS, and GARNiDELiA. The cast members were surprised too, and were eager to hear the songs.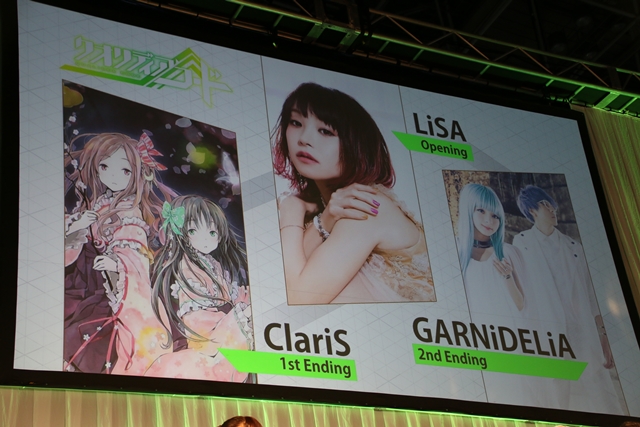 Finally, the cast members said their farewells, encouraging the audience to look forward to what the series had in store.