(scan not provided because the magazine is available digitally on BookWalker etc.)
Published: 2020/9/4
※Several people were interviewed for this feature (including LiSA and Asakura Momo) but only Soma's interview is translated here.
Edit: This interview was later published online as well: https://ddnavi.com/interview/666752/a/
---
Q: What is your preferred way to buy manga, and when do you like to read it?
I buy in bookstores based off of the covers or pick randomly on Kindle. If it's a serialization, I have a hard time stopping at breakpoints, so I'll generally end up staying up late to read it all. I don't limit myself to any particular genres, but in terms of magazines, I like ones with a seinen and subculture feel, like Afternoon, Garo, IKKI, and so on. As for online publishers, I often read manga from "To-ti web."
Q: Favorite authors and favorite works?
I like the works by Urushibara Yuki-san, Ima Ichiko-san, Kindaichi Renjuurou-san, Hiwatari Saki-san, Arakawa Hiromu-san, Tsuge Yoshiharu-san, panpanya-san, Hagio Moto-san, Mizukami Satoshi-san, Ishiguro Masakazu-san, etc.
Q: How do you find new manga?
I generally found out through word-of-mouth from friends, but lately online advertisements have also been a big factor. I also buy based on the author. If I enjoy a book, I'll go back and buy their previous works too.
Q: What do you think when you encounter an amazing manga?
This doesn't just go for manga, but for any of the works I encounter through various ways—there's an exceptional feeling of elation when the work was good. I feel happy, as though I've caught a glimpse of a wonderful facet of the world.
Q: What's your recommended "Up-And-Coming Manga"?
Mugendai no Hibi by Yagi Nagaharu-san, which I heard about from the photographer Magome Masamitsu-san.* It depicts a hard science fiction story with cute artwork, and I recommend it to all fans of sci-fi manga. I also loved Yagi-san's Wakusei no Kage Sasu Toki. The best way to enjoy summer is with ice cream, beer, and sci-fi. When summer comes around, it makes me want to reread Machida You's Yoru to Concrete and Wakusei 9 no Kyuujitsu, and Ichikawa Haruko's Mushi to Uta and 25-ji no Vacance, among others.
Saito-san's Selected Up-And-Coming Manga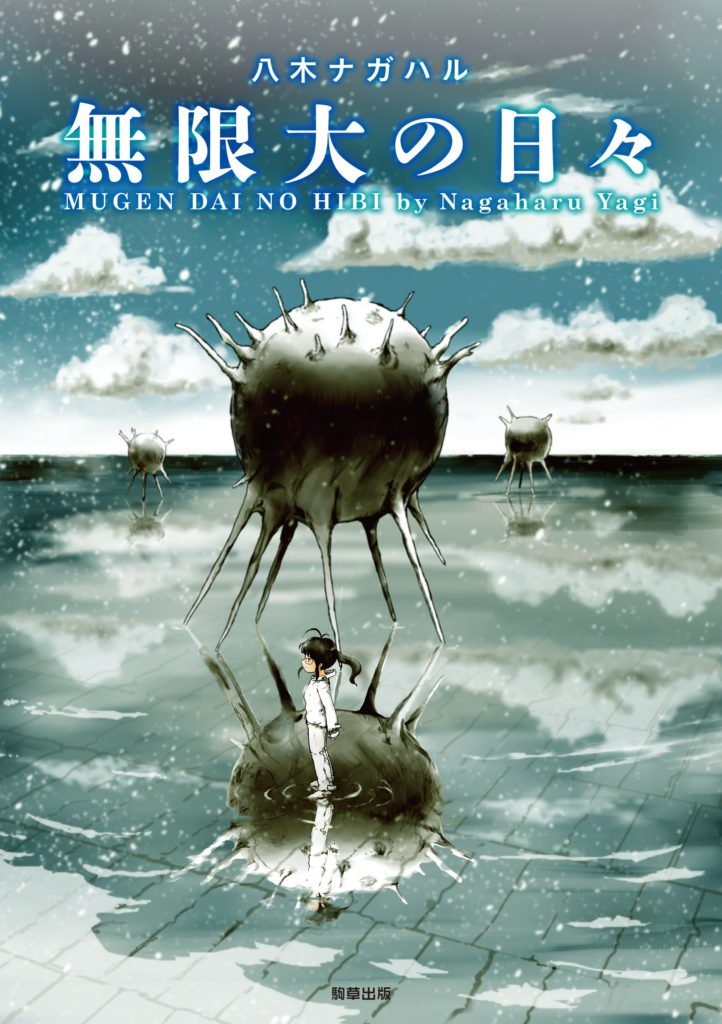 Mugendai no Hibi
Yagi Nagaharu / Komakusa Publishing / 980 yen (not incl. tax)
Young girls drawn with gentle lines travel between hard sci-fi worlds—a space elevator, a planet of insectoids, a planet where humans are ruled over by machines—in this collection of eight short story gems. It's the long-awaited commercial debut of Yagi Nagaharu, the praised charismatic genius of the doujinshi world.
---
*It wasn't mentioned here, but Magome Masamitsu is the photographer who did the new pictures taken for Soma's essay book.