天晴爛漫!
Character voiced: Al Lyon
Events
AnimeJapan 2020 Stage Event Cancelled due to COVID-19. (It was replaced with a slot in KADOKAWA's live stream, but Soma was not present for it.)
---
Cast Comment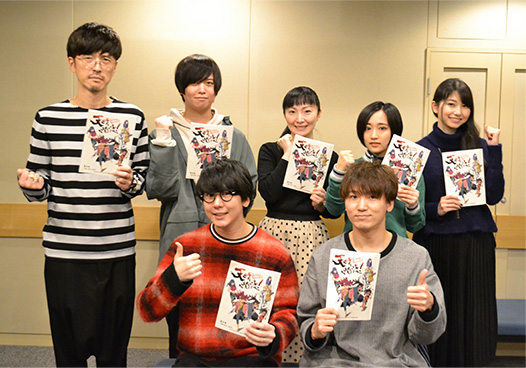 Q: APPARE-RANMAN! is an original anime. What were your impressions of the story?
I still don't know how the full story will turn out, but ever since the audition, I knew this was going to be interesting! A race battle between characters, each with varying circumstances and an odd trait or two… I was part of another one of Director Hashimoto's works in the past ((Haruchika)) and I'm sure he'll show us his wonderful flair again. As an anime fan, I'm excited to see what'll happen!
Q: Please tell us what makes your character great.
Unlike the other main characters, Al comes from an affluent family, and is responsible for representing the family business in the race and gaining their respect. Among all of the complicated characters like Appare, I think Al is actually one of the more straightforward ones. A positive way of describing him is a pioneer that sets his own path. Another way of describing him is someone who doesn't listen to others… *laughs* I think the good thing about him is that he's always dignified, but honestly acknowledges his own mistakes and the talents of others.
Q: Please give us a message for those who are going to watch the anime.
Hello, I'm Saito Soma who voices Al Lyon. It's a transcontinental race between ruffians with various backgrounds! It's bound to be a blast! We're all having fun and going all-out with the voices, so please look forward to watching their adventure when the show begins! Personally, I love Yamashita Seiichiro-kun's chaotic ad-libbing as Kosame! Thank you for your support!